Dear Practitioner,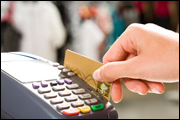 Did you know there's a simple formula for getting quantifiable results from your online marketing efforts? The formula is TRAFFIC + CONVERSION = PROFIT. You must have traffic (visitors) coming to your web site in order to convert (sell) a percentage of them into booking an appointment with you. This is how you get a return on your advertising investment and build your practice.
You want to get a clear understanding of what a marketing strategy is and why it's so important to your business. Strategy– which is in essence your marketing MESSAGE— plays an important role in your acupuncture website CONVERSION.
You see, you could buy all the traffic you want, but if you cannot convert the traffic from prospective patients (prospects) to paying patients (clients,) you won't get a return on your advertising investment. In fact, it'll cost you money. This happens quite often and is the reason why many practitioners and small business owners reach the erroneous conclusion that advertising doesn't work. However, if you have a strategy in place before investing in advertising, you'll be way ahead of the pack and on your way to PROFIT. That's how you beat your competition and eat their lunch. Oops, sorry. It's my competitive nature that creeps out sometimes. I forget I'm talking to warm and fuzzy, touchy-feely acupuncturists.
OK, we know there are three important factors we must have in place (and in sync) if our acupuncture marketing efforts are to pay off. Those are, the right MEDIUM, the right MARKET and the right MESSAGE. Once you've built your marketing stool properly you're ready to turn on the traffic and start testing your model. If you think about it, Internet traffic is no different than store front traffic at a retail store in the local mall. For example, let's say 5,000 people pass by a store front on a daily basis. On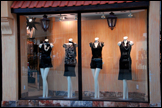 the Internet this would be called impressions. The number of impressions is the number of times your ad or listing is put in front of a prospective patient searching for an acupuncturist in your area. Going back to the store example, if of the 5,000 passing shoppers 2% walk in the store, this means 100 people showed some interest in what the store had to offer. These 100 people are actual prospects (or leads.) On the Internet this would be a 2% CTR (click through rate) because your ad or listing was presented to 5,000 searchers and 100 of them "clicked through" to your web site hence the 2% CTR. The difference between your web site and the retail store is that the 100 people who clicked through to your web site are not prospects quite yet, they're just visitors. If they enter their contact information to download your free report or e-book, or if they download your coupon for a free consultation or pick up the phone and call you, then they "convert" to prospects. Any of these three actions by visitors can be classified as a conversion. A conversion is any action you want your web site visitors to take.
You too can learn how to build an acupuncture marketing system that runs on auto-pilot. I teach this to the members of my insider's club.
Going back to the retail store example, if of the 100 people who walked in the retail store 10 make a purchase, the merchant's conversion ratio is 10%. Is this good? Well, I don't know. It depends on many factors. If the store sells high ticket items I would say that's good. On the other hand if their average sale is small, I would say that's not good because they're probably not recovering enough revenue to cover their cost of doing business at the mall. Now stick with me here for a minute because I'm going to show you how a small increase in conversion can dramatically impact your bottom line.
5% is a BIG Deal
Let's say that in the stores example the owner is breaking even at a conversion ratio of 10%. Remember, she's only selling 10 out of 100 people who come in the store which translates into a 10% conversion ratio. So the owner wants to increase her conversion ratio and start making a profit. What should she do? Well, if she's like most small business owners, she'll want to increase store traffic. But if she's thinking strategically, she'll want to improve her conversion ratio first, because if she's able to sell 15 people out of 100 instead of 10, she will have increased her conversion ratio to 15%. You might think 5% is not that significant, but that 5% increase in conversion represents an increase in profit of 50%. If she can figure a way to sell 20 out of 100 visitors she would be doubling her profits. Do you see why improving your CONVERSION is critical to your profit? If you're converting 2 out of 5 patients and you make strategic changes in your marketing and you are able to convert 3 out of 5 patients, you just gave yourself a 50% pay raise. If you're converting 5 out of 5, congratulations! You're ready to turn up the traffic and make a killing. Of course 5 out 5 is not realistic in the real world. That's a 100% conversion ratio. Let me put it this way— it is possible to convert 5 out of 5 which is 100% if you happen to do this on a particular day, but it's impossible to convert
100 out of 100.
So what's the take away? Don't spend a single dime on advertising until you have an acupuncture marketing strategy in place.
Frank Prieto is a marketing strategist helping acupuncturists generate highly qualified leads from the internet and converting more of them into new patients.