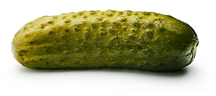 I was talking recently with a client who said the offer for the free consultation on her website was more trouble than it was worth. You see, I always recommend you have an offer on your website for a free initial consultation for new patients. I'm not talking about a free treatment – I'm talking about not charging for the additional cost many practitioners charge new patients for the initial visit.
One of the best strategies you can use to get new patients in the door is to make them this offer. But many acupuncturists are afraid they're going to get a lot of tire-kickers in the door who'll waste their time. Not true. My stats show that 95% to 98% of "prospective" patients who take the time to drive to your office to meet with you stay for treatment.
As I kept inquiring to find out why the free consultation was causing confusion, I asked the acupuncturist if there is a difference in the cost between the initial visit WITH the free consultation coupon – and the initial visit WITHOUT the free consultation coupon. When I learned there is no difference I had my answer. You see, in marketing this cost difference is called the "risk-free" factor of an offer.
I explained to her the reason the coupon was creating a problem is because the offer is misleading. The website clearly states that the coupon has an $85 value. I advised her to either honor the free consultation offer or remove it completely from the website. It just doesn't make sense to offer a free initial consultation if the patient is going to pay for the consultation any way.
Don't be penny wise and pound foolish… Give'm the damn pickle!
Frank Prieto is a marketing strategist helping acupuncturists generate highly qualified leads from the internet and converting more of them into new patients.